Raytu Laser has recently launched the new series RT-S, the latest ultra-high power fiber laser cutting machine. RT-S covers the power range of 6 kW to 20 kW, which are widely used in aerospace, high-speed rail, petrochemical, and other fields. The 10,000-watt laser cutting machine has the characteristics of high power, large format, high-speed cutting, bright surface cutting, ultra-thick plate cutting, etc.
Table of Contents
What does it mean by 10 kW+ laser cutting machines?
Provide innovative solutions for laser cutting
Specs of RT-S fiber laser cutting machine
What does it mean by 10 kW+ laser cutting machines?
A 10 kW+ laser cutting machine is not just a simple increase in laser power or stacking of laser modules. More importantly, it has brought about a cross-generational improvement in metal processing efficiency, driving the expansion of laser technology into application fields such as thicker material processing, welding, and cladding, and further empowering the upgrading of the manufacturing industry. It can be said that a 10000-watt laser is a key step for laser companies to have speech rights in the high-end laser cutting field.
Providing innovative solutions for laser cutting
RT-S 20 kW fiber laser cutting machines can easily challenge the cutting of various metal materials, and the cutting efficiency is greatly improved. The cutting thickness of stainless steel has been increased to 100 mm, that of carbon steel to 60 mm, and that of aluminum alloy to 80 mm. The cutting efficiency and equipment reliability have been improved by more than 20%. The main features of the RT-S include:
Germany Precitec laser head
Precitec offers customized solutions for laser cutting requirements and machine concepts. Its laser head is a common application for processing flat materials of various thicknesses, such as steel, stainless steel, aluminum, or non-ferrous metals with great dynamics and high cutting speed.
● It supports electric auto-focus adjustment.
● It is designed for medium/high power of laser cutting.
● It has a built-in sensor unit, controlling unit and driving unit.
● It is a wonderful solution for achieving complete automatic cutting.
IPG brand CW fiber laser source
IPG's unique combination of technologies results in a highly reliable laser system that outperforms traditional laser technology including disc, rod, and CO2 lasers. The compact, robust fiber lasers have diodes with long lifetimes, require minimum maintenance, and have low down time.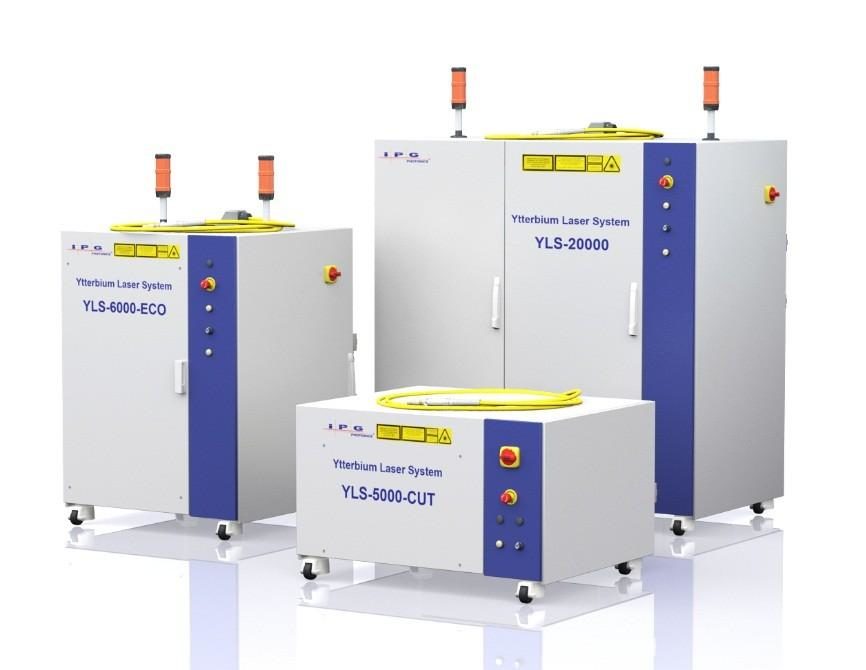 ● Internationally recognized laser generator brand
● Wide range of output power from 1 kW to 30 kW
● Suitable for highly reflective material
● High stability and long pump diode lifetime
● Maintenance-free operation for metal laser cutting
High rigidity machine bed
As the main bearing part of a fiber laser cutting machine, the machine bed is equivalent to the foundation of a high-rise building. The performance of the fiber laser cutting machine mainly depends on the performance of the machine bed, and the excellent performance of the machine bed depends on the estructural design and processing technology.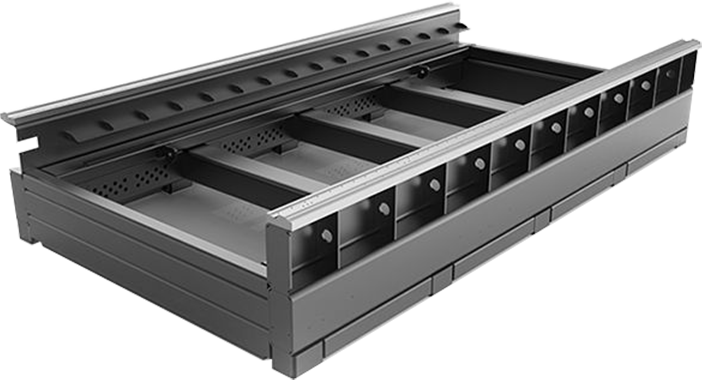 ● Thick steel plate welding, high temperature annealing, and natural aging eliminate the welding stress.
● No deformation for long-term use, low vibration, and high cutting accuracy.
● Rough machining, semi-finishing, and finishing ensure high accuracy of guide rail.
High-efficiency exchange table
Raytu exchange worktable fiber laser cutters come with two shuttling worktables that greatly save the feeding time. Normally it needs several minutes to change the processing metal sheets. The exchangeable table enables the customer to change the metal sheets within 15 seconds, which greatly increases the working efficiency.

● High-low type exchange working table with firm and stable structure.
● Precise positioning and locking.within just 10 seconds.
● Material loading and unloading within just 10 seconds.
● Significant improvement of processing efficiency and saving of labor costs.
Specs of RT-S fiber laser cutting machine
| | |
| --- | --- |
| Power | 6000 W-20000 W |
| Positioning Accuracy | ±0.03 mm |
| Repeat Positioning | ±0.02 mm |
| Max Acceleration | 2.4 G |
| Operating Speed | 240 M/MIN |
| Laser Source | IPG/Raycus/MAX |
Shandong Raytu Laser Technology Co., Ltd. is a high-tech enterprise specialized in R&D, production and sales of laser equipment including fiber laser cutting machines, laser marking machines, laser welding machines, fiber laser cleaning machines, and co2 laser cutting machines.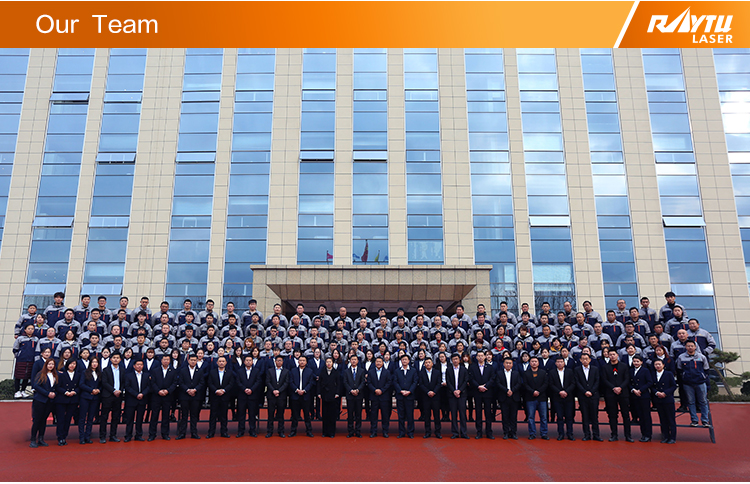 The company is located in Jinan city, Shandong province, China, and operates in a standardized industry 4.0 equipment base that covers an area of 80,000 square meters. The company has a group of top laser technology and marketing talents. Its well-established, efficient pre-sale & after-sale system services customers from more than 50 countries including USA, Canada, Brazil, Australia, etc