About P-Series
Raytu P-Series is open type exchange table fiber laser cutting machine designed for cutting all metal materials with high accuracy and high efficiency. The power of Raytu-P ranges from 1000W to 6000W. P series features for Interchangeable table, autofocus head, intelligent centralized control system, automatic lubrication and intelligent zonal dust removal system.
---
Features
---
Super-fast platform change in 10 seconds
Super fast platform exchange in 10 seconds. Equipped with hexagonal steel wheels and powerful pneumatic tightening, the built-in wheels move smoothly. A complete table exchange can be done in 10 seconds.

---
Heavy welded sheet bed made of extra thick sheets
The bed is welded from 8-12mm super-thick carbon steel sheet and is subject to high-temperature annealing, vibration treatment and natural aging in order to completely eliminate the stress in welding and machining, greatly increase its strength, rigidity, high accuracy and wear resistance, can be used for 20 years without deformation. The sheet bed has significant advantages over the tube bed, such as greater weight, strength and reliability, no vibration during operation and, as a result, provides a stable, high-quality and accurate cut.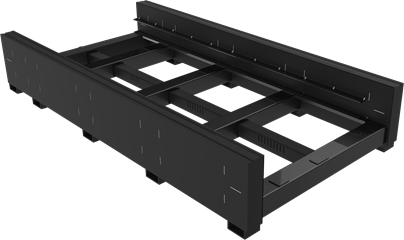 ---
Laser cutting head with autofocus
The autofocus laser cutter head has a built-in motor drive. The focus lens is driven by a linear mechanism to automatically change position within a specified range. Continuous focus can be set by the software to complete fast punching for thick sheets and cut sheets of different thicknesses from different materials.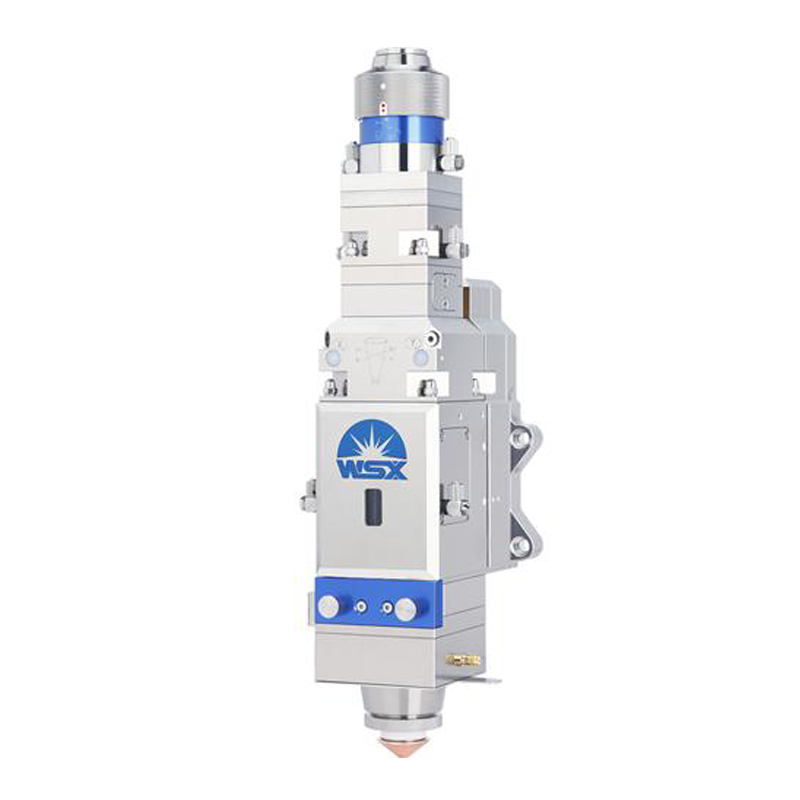 ---
Intelligent zone smoke exhaust system
The zonal smoke exhaust system consists of the sectional design of the cutting table and built-in ventilation ducts. Each section has pneumatic exhaust vents, slag collection funnels and pull-out trays for waste disposal. Waste generated during the cutting process falls between the table lamellas into funnels and settles in sliding trays for collecting slag.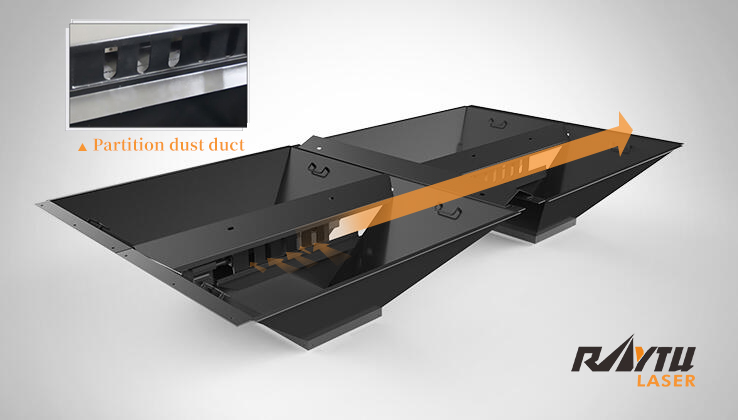 ---
Intelligent centralized automatic lubrication system
The lubrication time and frequency can be adjusted by central control system, integrated multi-point lubrication for slideways, sliders, racks, etc., and automatic return and collection of used lubricating fluid.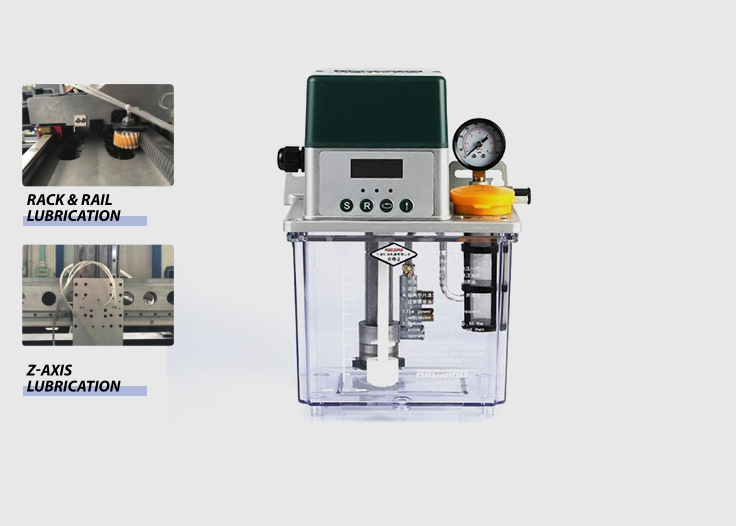 P-Series Parameters