The 24th Qingdao International Machine Tool Fair (JM2021) was grandly held in Qingdao International Expo Center. At this exhibition, Raytu Laser brought the latest 10,000+ watt products and technology to the exhibition. The exhibition has a total display area of 120,000 square meters, and the 11 major exhibition halls have attracted more than 2,600 companies to participate in the exhibition.
Raytu Sales Team
As a leading brand of fiber laser cutting, Raytu brought its S series 12000W high-power exchange platform laser cutting machine, M series automatic laser tube cutting machine, H series single platform laser cutting machine, HW series laser welding machine and other products to the Qingdao International Machine Tool Show. The appearance attracted much attention, and the high-quality cutting of metal sheets and pipes made the Raytu booth attract the audience.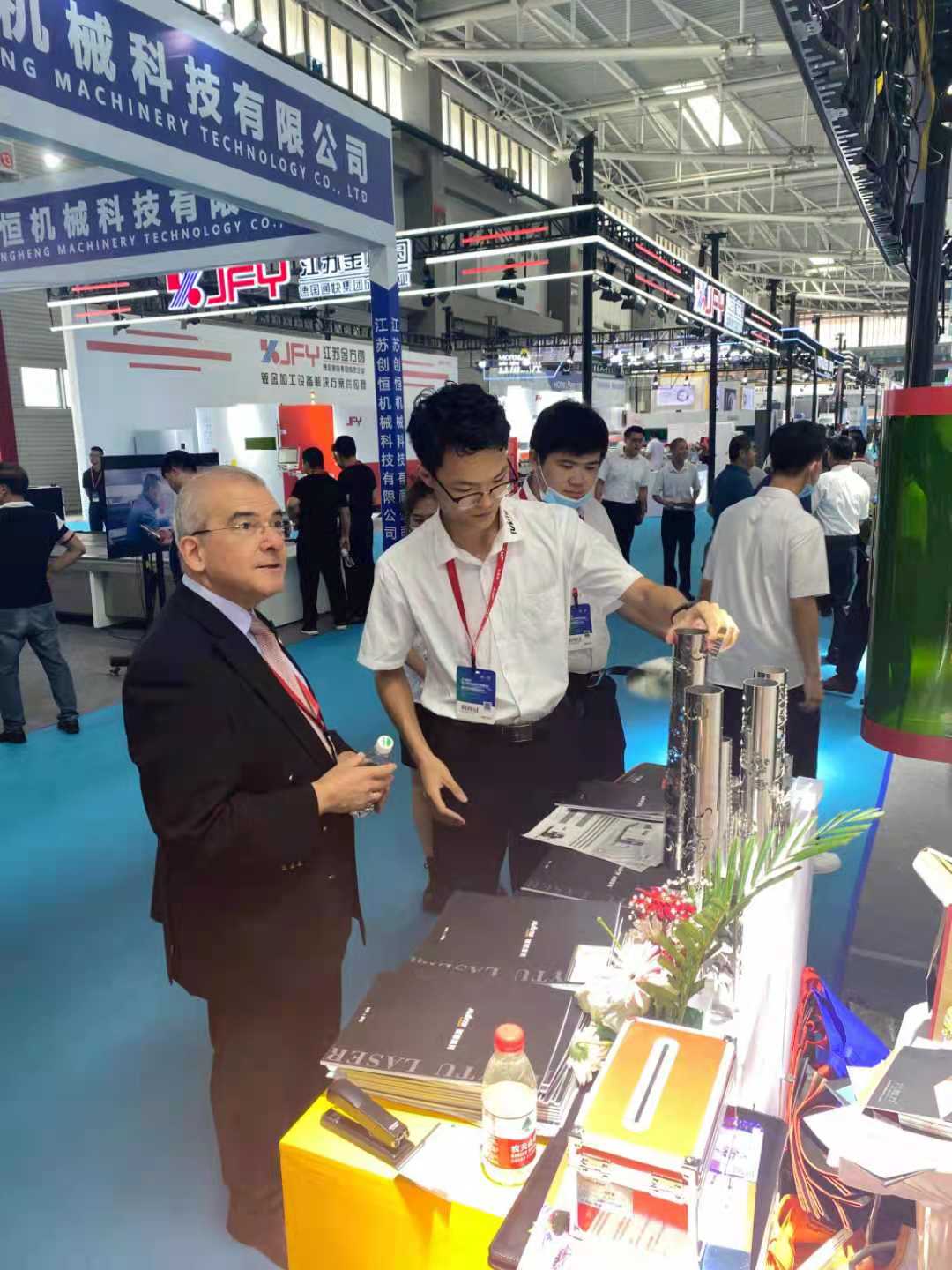 Foreign customer
Mr. Wang, a local customer who watched the on-site cutting, said: "This high-power laser cutting machine has powerful performance, fast cutting speed, high cutting precision, and can greatly improve metal processing efficiency. 12KW is really great!"Raytu's brand strength and technical research and development capabilities, not only can stand the test of comments from insiders, but also stand the test of the market. In order to effectively meet the needs of the market, the 12000 watt equipment exhibited by Raytu this time has been modified and upgraded according to customer needs, fully adapting to the metal processing needs of the global market.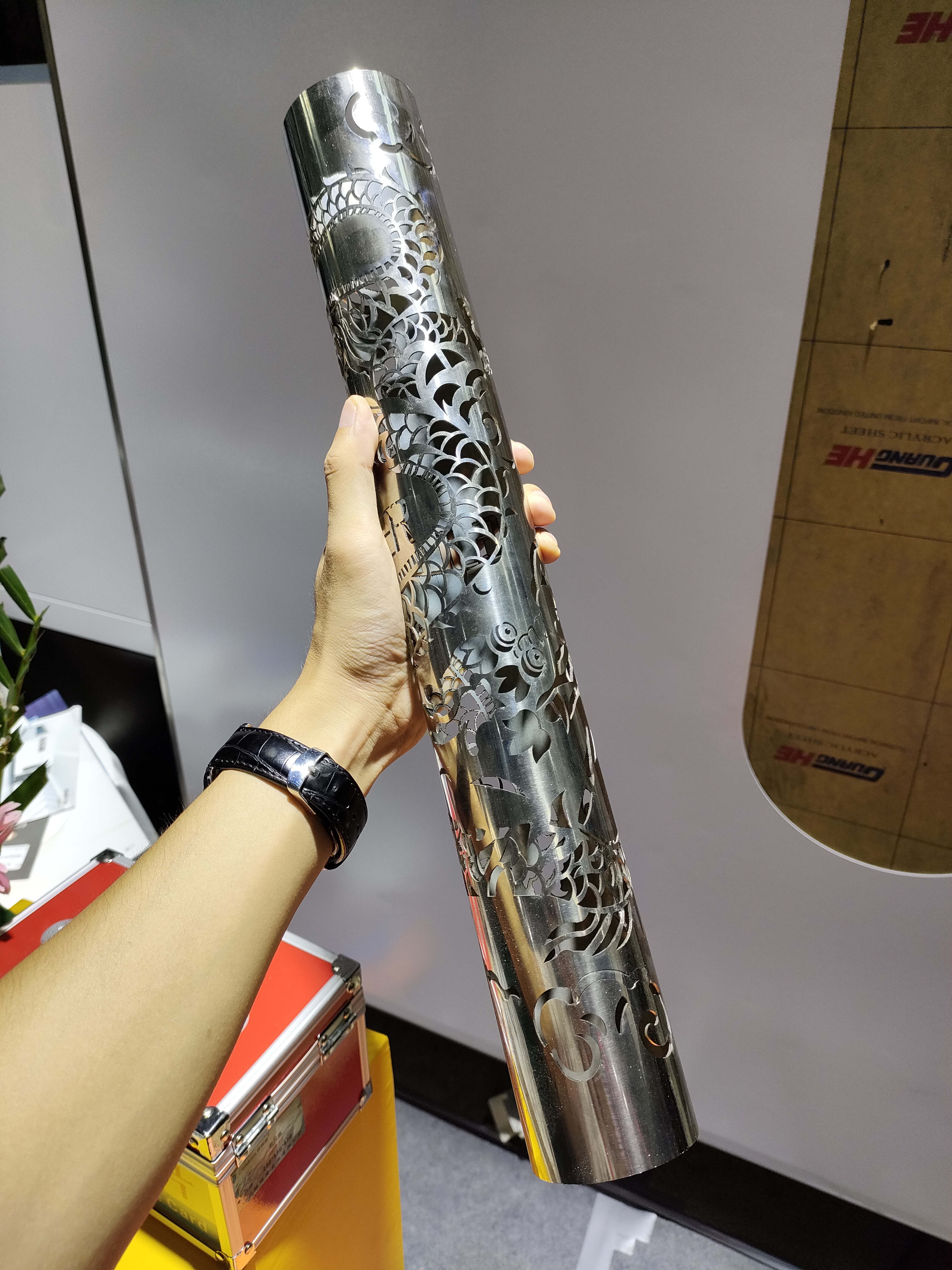 Tube Cut Sample
In recent years, Raytu has accelerated its overseas layout and development, deepened its pace of internationalization, and has become a leading laser company in the industry. At present, Raytu has built a complete global sales and service network, insists on focusing on laser cutting products, in-depth insights into market needs, and continuous self-innovation to provide global customers with better products and services, and create the ultimate laser cutting experience. Let more laser cutting equipment contribute to the global infrastructure construction is the goal of Raytu company.