Description
Raytu G-Series high-end exchange table enclosed laser cutting machine features for the eco-friendly design with a fully protective cover to ensure operation safety. The power ranges from 1000W to 6000W. The two automatic pallet changer is independent to each other and makes the cutting job much more efficient and time-saving. To guarantee both the stability and visibility, G-Series is equipped with safety device, door protection switch, closed sheet metal cover, etc., which has greatly improved the overall performance of the laser cutter with high power and high cutting speed.
---
Features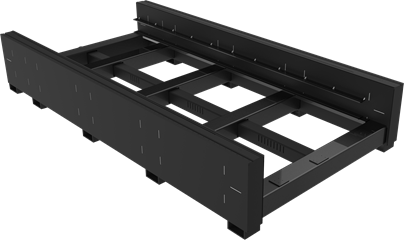 High Rigidity Machine Bed
The machine bed is plate welded with high quality carbon steel and specially designed for high-power laser cutting machines. High-rigidity and heavy-duty machine tool helps to reduce vibrations during high-speed cutting and ensures 20 years long service life.
---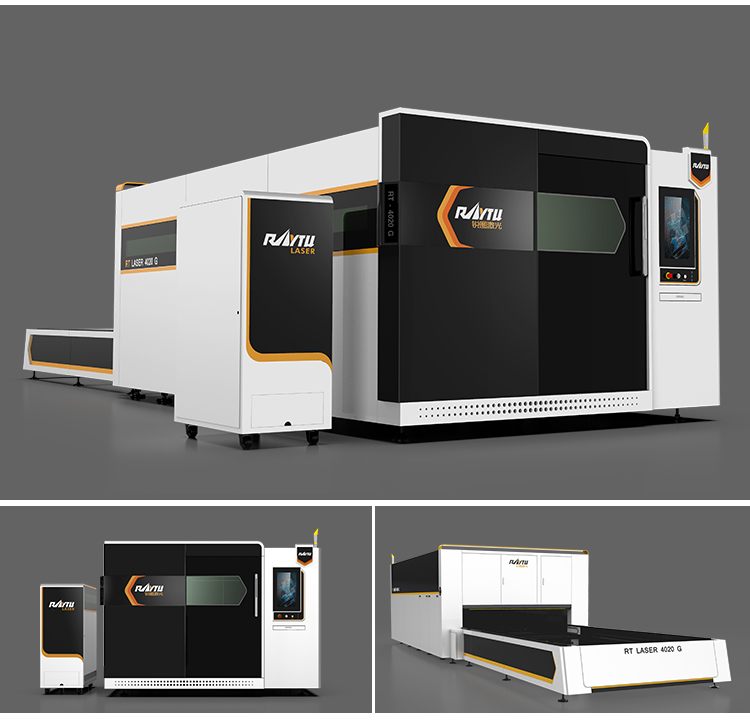 Fully Enclosed Protective Cover
Full-protection enclosed design to prevent laser damage to personnel; 3D (surround) smoke and dust collection system, which can be connected to purification equipment; one-step dust removal, and real-time monitoring of emission standards. The real-time monitoring system monitors the processing process and observes the processing progress of each link.
---

---
Double Exchange Platform
The dual-platform exchange function is added to save the time of material loading and unloading. How it works: when the first platform is cutting, the other platform can receive the cut workpiece and place the steel plate, the whole process is automatic control, which saves time and cost for the factory.
---
Aviation Aluminum Beam
High performance cast aluminum beam goes through finite element analysis and high acceleration arc cutting is realized. Tens of meters per minute, higher cutting efficiency.
---
G-Series Parameters