About RT-HW Fiber Laser Welding Machine
---
Raytu HW series handheld laser welding machine currently ranks among the top manufacturers in the world in the production and sales of laser welder equipment. With in-depth welding technology research and development and complete and mature supporting capabilities, Raytu provides suitable laser welding processing solutions for various industries. Laser welding solution is mainly aimed at welding thin-walled materials and precision parts, and can realize spot welding, butt welding, stitch welding, sealing welding, etc. Using high-energy laser pulse to heat the material in certain area and the energy of laser radiation diffuses into the material through heat conduction, then the material will be melted to form a specific molten pool.
---
Features of RT-HW laser welding machine
---
1. Higher processing efficiency: compared with argon arc welding, the efficiency of fiber laser welding is increased by more than 50%;
2. Better processing quality: the welding seam is smooth and even, and the protrusion is very small, without the need for polishing after welding;
3. Easier operation: The handheld head adopts ergonomic design, which is convenient to hold, light and easy to operate;
4. Abundant processing methods: pulse spot welding, continuous welding, quasi-continuous welding, etc. can be used according to processing needs;
5. Very low usage cost: ultra-high elector-optical conversion efficiency, saving a lot of electricity expenses for enterprises;
6. RT-HW handheld laser welding machine adopts integrated design, compact and beautiful structure, excellent beam quality, maintenance free, photoelectric conversion efficiency is more than 25%, and the service life of pump source is more than 100000 hours.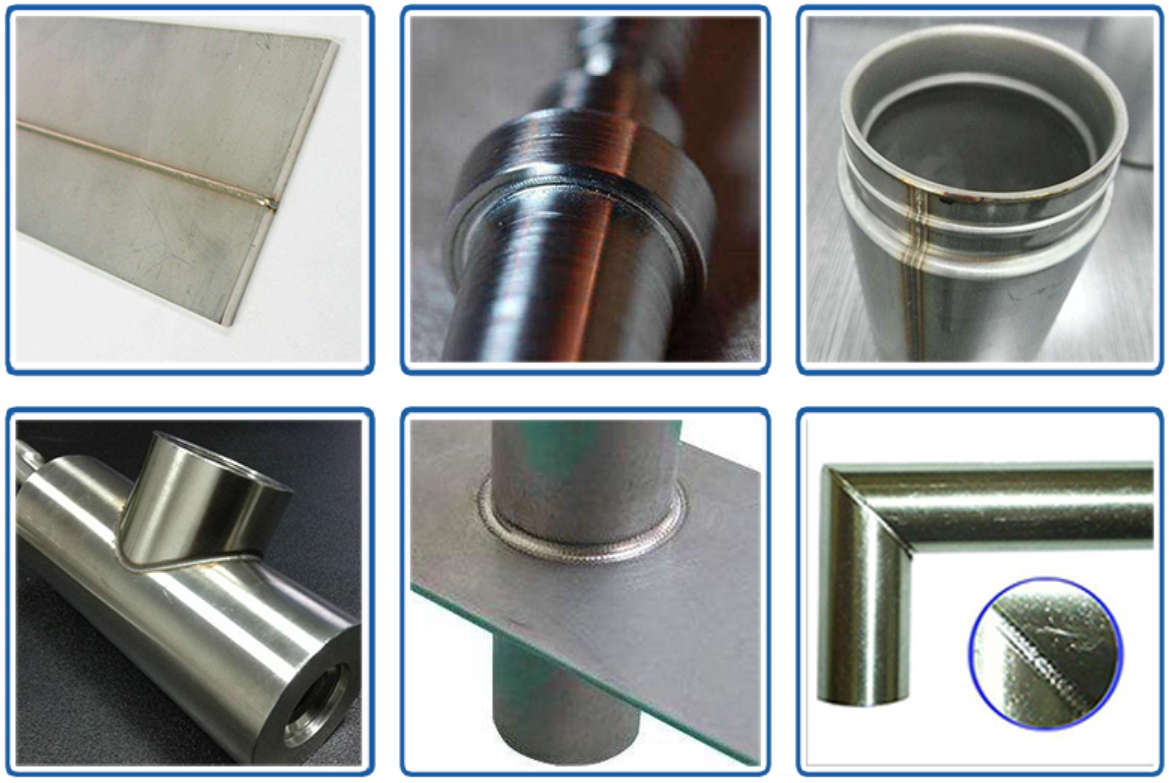 ---
RT-HW Laser Welder Parameters: