Glass installation robot. It can achieve electric walking, lifting, lowering, taking and releasing air with electricity. Rotated 360 degrees manually in the vertical side, and manually rotated 90 degrees horizontally.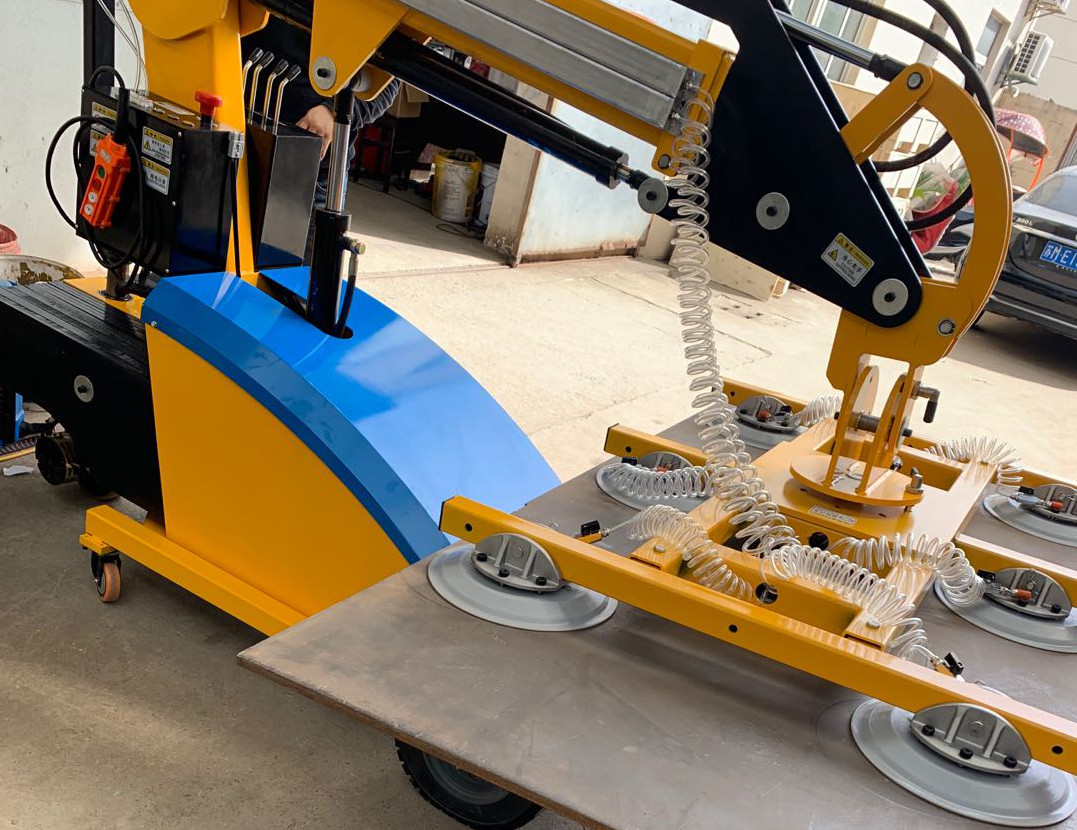 separate control valve
◆Adjustable design, the suction cups can be repositioned and grouped in different ways according to needs, each suction is equipped with a separate control valve, which can handle glass of different shapes and sizes.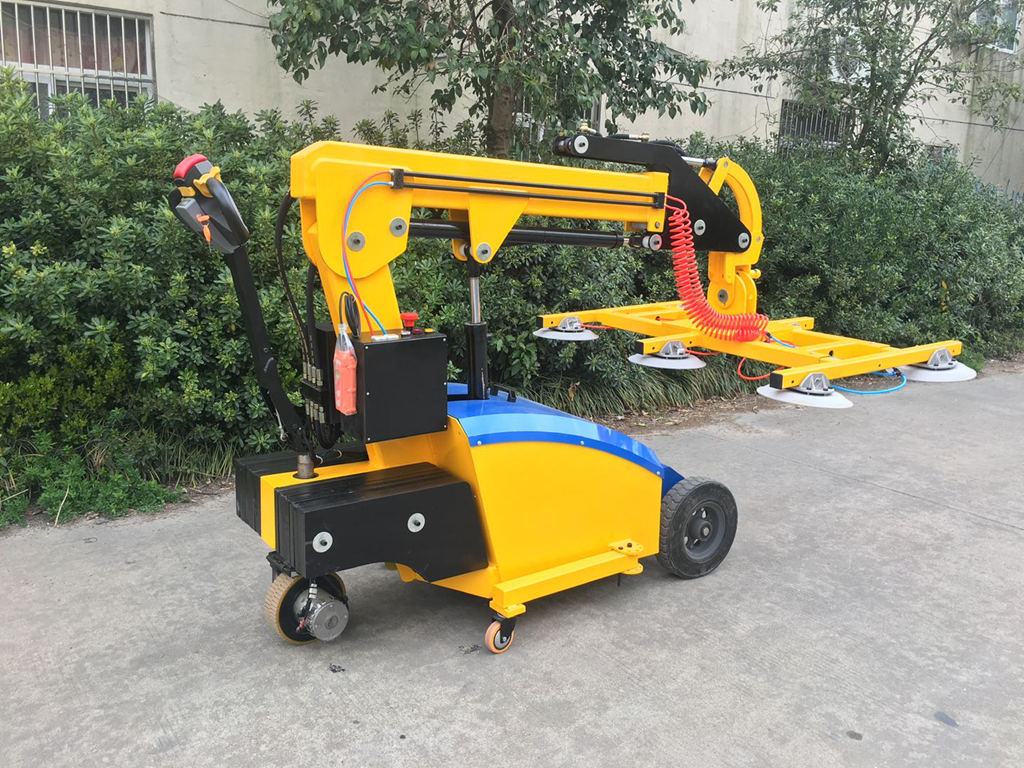 complements
◆ Use Anercan THOMAS Vacuum Pump, ltaly METALROTA Heavy Duty Steering Wheel, Swiss BUCHER Power Unit and Smart Battery Maintenance-free, while in use, no air source or power supply.
◆With PANASONIC Japanese digital display vacuum pressure switch and battery fuel gauge, clearly monitoring the safe operation if the machine.