About PT-Series
Raytu PT-Series is open type exchange table fiber laser cutting machine designed for cutting both metal sheet and metal tube. PT series features for exchange table, independent pipe cutter module, super-fast platform change in 10 seconds, intelligent centralized control system and intelligent automatic lubrication system.
---
Features
---
Super-fast platform change in 10 seconds
Super fast platform exchange in 10 seconds. Equipped with hexagonal steel wheels and powerful pneumatic tightening, the built-in wheels move smoothly. A complete table exchange can be done in 10 seconds.

---
Intelligent control system for sheet and tube cutting - CYPCUT
A suite of programs specially designed to deeply customize for both sheet and tube laser cutting. It is easy to use, rich in features, and suitable for a variety of processing situations. CYPCUT software for cutting sheets and various types of pipes. By collecting and processing various information in real time, high-precision cutting and more efficient processing can be achieved.

---
Equipped with two pneumatic chucks
Double-sided pneumatic chuck, automatic pipe centering, extended transmission design, improved stable performance, larger jaws and material saving.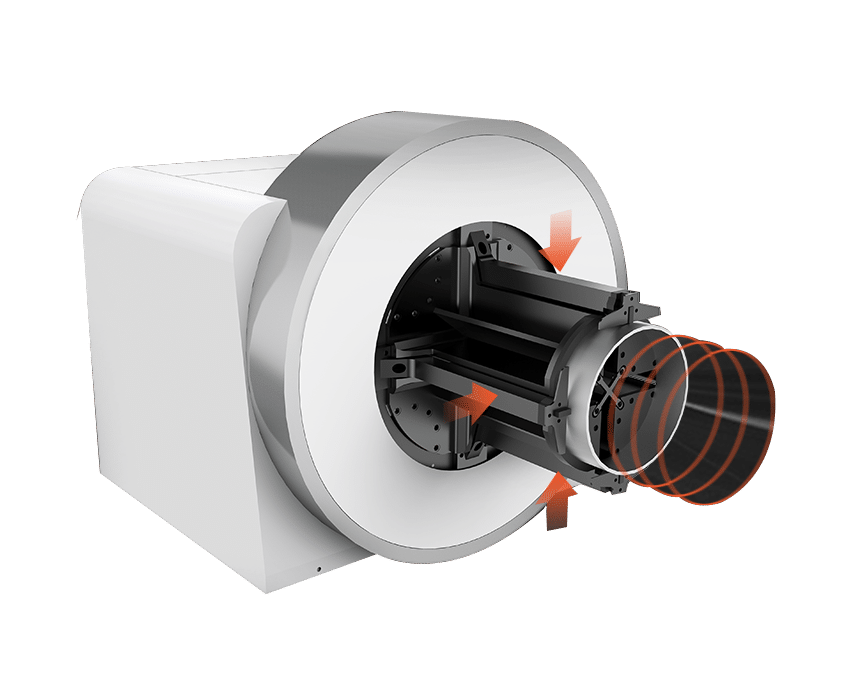 ---
Intelligent zone smoke exhaust system
The zonal smoke exhaust system consists of the sectional design of the cutting table and built-in ventilation ducts. Each section has pneumatic exhaust vents, slag collection funnels and pull-out trays for waste disposal. Waste generated during the cutting process falls between the table lamellas into funnels and settles in sliding trays for collecting slag.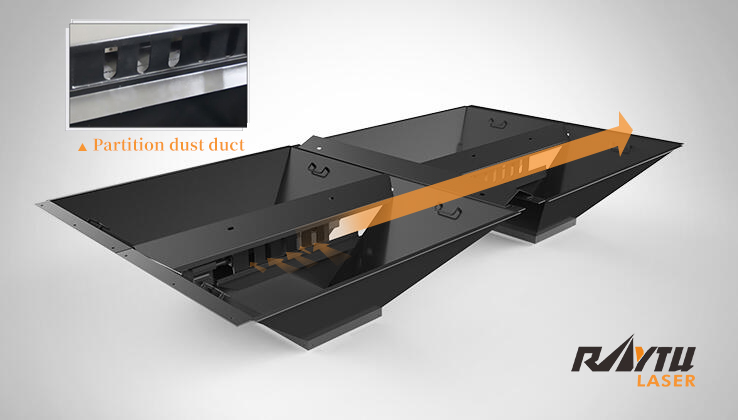 ---
Intelligent centralized automatic lubrication system
The lubrication time and frequency can be adjusted by central control system, integrated multi-point lubrication for slideways, sliders, racks, etc., and automatic return and collection of used lubricating fluid.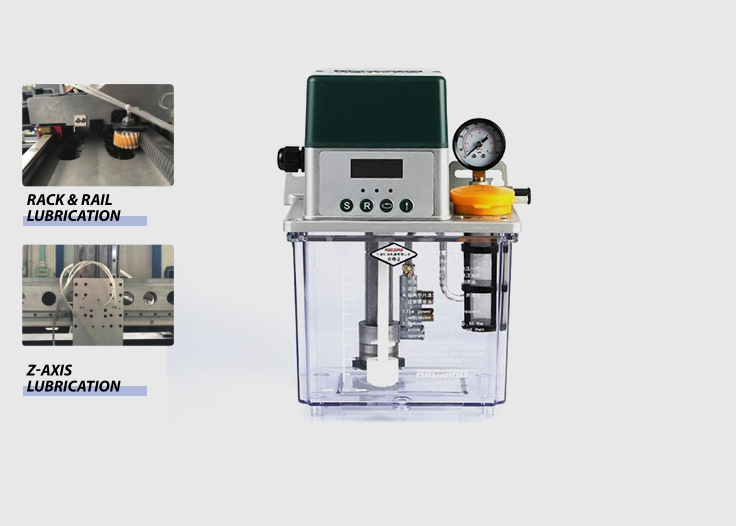 PT-Series Parameters